TIPS FOR YOUR RIDE
What clothes do I go?
Should go with an outfit that can get wet, because water always splashes of paddles. Preferably shorts for sports practice, long sleeve shirt to protect your arms from the sun ( optional) or Short Sleeve - for the bravest. Hat or cap, rubber slipper or shoe. It can take thin glove – like those of cycling. Do not forget sunglasses .
Skin protection ?
It is advisable to bring a hat or cap, sunglasses, sun protective factor 15 or more, lip balm and long sleeve shirt. A good tip is to take insect repellent - mosquitoes are very hungry. There isn't Aedes aegypti, but it's always good to be forewarned.
And for snack ?
Should take fast snacks like fruits, biscuits, juices and replenishing electrolytes and plenty of water. We do not recommend the use of energy drinks and alcohol. A chocolate is also very welcome. We have thermal bag to keep drinks cold .
E outras tralhas?
Beach chair and umbrella does not fit inside the kayak so leave it at home. The camera and cell phones can be brought but fall under your responsibility. We recommend putting them in bag with zip closure - those that we buy in the supermarket. The backpacks can be taken within the watertight compartment of the kayak. Avoid unnecessary weight because it is you who will be paddling and carrying the " junk ".
And if it rains ?
Rain is no problem but most prefer the ride on sunny days. In this case the tour is transferred. Our biggest hurdle is the wind. For safety, no one leaves in a strong wind!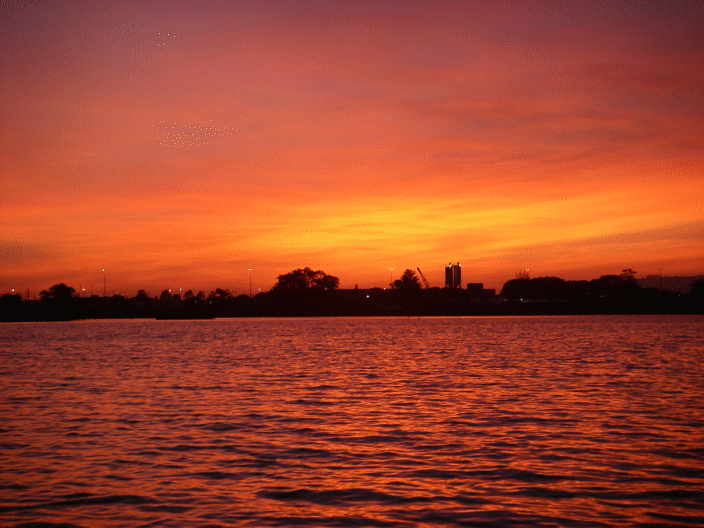 Imagine sunrise with such a spectacle!
.


Group preparation
Still do, during the trip, a photographic coverage without cost, then exposed in our profile on www.facebook.com/ kayaktripbrasil